Customer Relationship Management (CRM / CCM / CTI / IVR etc.)
Customer Relationship Management (CRM) is becoming crucial to retain customer base, in a highly competitive environment. Many of the companies involved in Marketing, Storage and Distribution of products are automating their customer services, including proactive selling of services.
Diginetonline has geared up to offer services in the area of CRM using various products, Diginetonline offers expertise and provides consultants on turnkey basis to support specialized packages as well as specific suites of products.
Diginetonline has consultants who have sufficient knowledge & experience in ;
Clarify, Vantive, Seibel, Genesys, Remedy & Quality Call
For the above-mentioned products Diginetonline can offer assistance to customers for upgrading to a higher version. Software & Data Maintenance, Help Desk support for end users etc.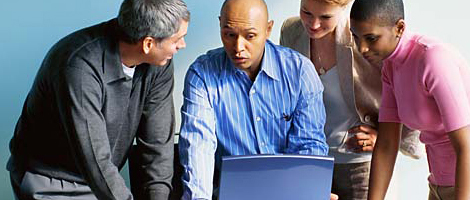 GIS applications
Geographic Information Systems (GIS) based thematic applications have been used as Decision Support Systems for Planning and monitoring purposes world over in most of the Government and Utilities Departments. Now more thematic applications of GIS are gaining popularity in these sectors.
Since it is impossible to have all thematic expertise under one roof, Diginetonline has struck alliances with independent agencies, who specialise in application of GIS for planning & decision support systems in various platforms .